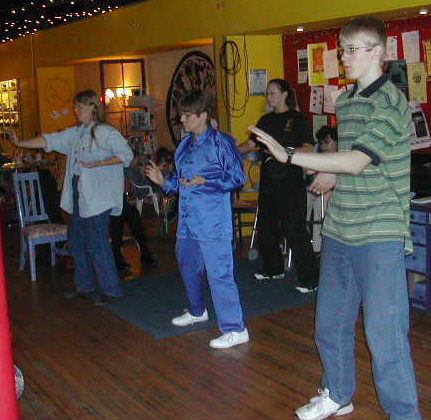 Physical benefits of Tai Chi - increased flexibility, improved deeper breathing, increased strength, improved posture, better balance, improved immune functioning, increased vitality & energy and enhanced coordination.

Mental benefits of Tai Chi - reduced stress, increased relaxation & improved memory.

Musado - The Way of the Warrior

  Learn advanced self-defense, improve your fitness and relieve stress.

  These classes are designed to introduce the student to the Korean martial art of Hapkido and Korean weapons training. It provides the ultimate in self-defense.

  You will learn throws, joint locks, kicking techniques meditation techniques and Qigong exercises.

Taekwondo

The L.E.A.D.E.R. in Martial Arts Instruction:

Learn traditional martial arts in a fun, controlled and           safe environment.

Expand your abilities and fitness.

Achieve your goals

Develop self confidence

Enrich your life

Regain your health by reducing STRESS - a major            cause of illness.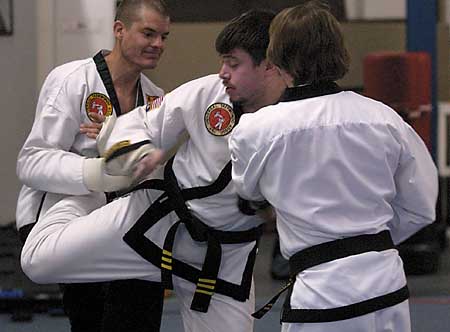 Lil' Dragons

The Lil' Dragons program is a special introduction to the martial arts for children ages 4-6, incorporating fun, games, and achievement awards.  This program is designed to encourage balance, co-ordination, focus, listening, following instructions, and cooperation.  This is a fun, safe way to ensure your children are keeping fit and learning at the same time.  They will also touch on how to react to bullies and to strangers, and how NOT to be a bully.